Secure your cash flow!
Excessively long payment terms, high payment failure rates, laborious and time-consuming processes, unsecured data… Whether you're a distributor of building materials, a company specialising in planning, a stakeholder in the energy or structural work sector… Payment often represents a source of complication for your cash flow.
With SSP, there are payment solutions adapted to BtoB!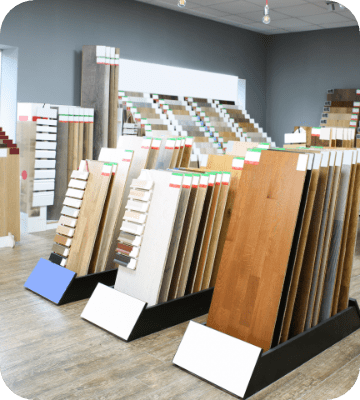 Choose dematerialised payment solutions
SSP offers digital payment solutions that are guaranteed, secured, and adapted to the often-high shopping basket spend experienced by BtoB companies.
Few companies use credit cards as a means of payment. Therefore, it is paramount for your business to offer an alternative with a multi-channel payment solution to meet the expectations of your customers, particularly in terms of payment facilities (deferred payment, instalments, 30-day trade credit). Indeed, your customers often need a delay between the time an order is placed and subsequent payment.
FIND OUT MORE ABOUT OUR PAYMENT SOLUTIONS
CHEQUE SERVICE
This is a payment solution that secures cheque payment acceptance.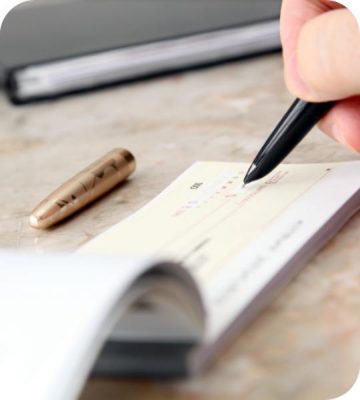 What are the advantages?
CHEQUE SERVICE guarantees payments in instalments. You benefit from being able to offer your clients more flexibility and take less risk by staggering their expenditure according to their budget.
You retain your reliable paying customers by managing and guaranteeing outstanding amounts by cheque. Our scoring takes into account the notion of regular customers, which we refer to as "account" customers. CHEQUE SERVICE covers you in the event of non-payment.
You enhance your turnover: a submitted cheque can be guaranteed by CHEQUE SERVICE for an estimated sales amount. Your customer can come to collect the goods or services at their convenience, and you no longer need to worry about anything. You offer significant payment convenience to your customers.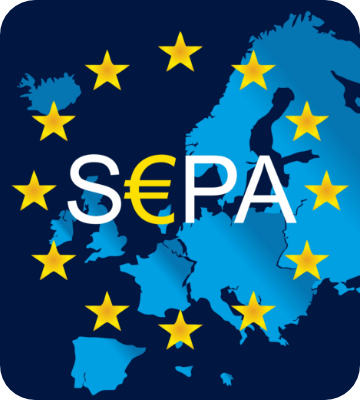 SAFEDEBIT
As the first bank account payment solution on the market, SAFEDEBIT allows you to securely collect transactions by bank account in a completely digital environment.
Two principal payment methods:
THE SEPA DIRECT DEBIT
This will be subject to a contractual guarantee in the event of non-payment and offers you flexibility in terms of payment methods (payment in full, instalment payments, deferred payments, payment carried over, security deposits).
TRANSFER INITIATION
It is you that initiates the transaction on behalf of the client. You collect bank-to-bank payments instantly. As a result, you considerably reduce transaction costs, increase the conversion rate, and can quickly dispose of the funds collected.
What are the advantages?
Thanks to SAFEBEDITPRO, you offer your professional customers the option of paying substantial amounts at a point of sale or remotely, while simultaneously benefiting from a cash advance.
Your customer receives the payment request by email or via a link on their invoice and all they have to do is accept.
You digitise your guaranteed request process and "trade account management" without any credit risk. This eliminates your need for payment deadlines.
You engage and retain your customers through a loyalty card attached to SAFEDEBIT.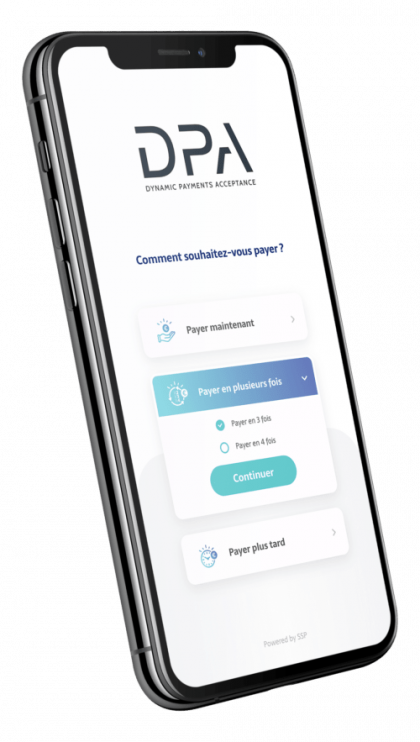 DPA (Dynamic Payments Acceptance)
The DPA omnichannel payment platform gives your customer the option of paying in full, in instalments, or at a later date. Your customer can also choose their payment method: Credit card, SAFEDEBIT or Cheque. With a dedicated Back-Office feature, you can manage your operations and have a consolidated view of recorded payments (Dashboard, payment account access, etc.).
What are the advantages?
You improve your collection rates and simplify payment for your professional customers.
You simplify your recovery procedures for your debtor customers.
You offer payment methods called Cash on Delivery (C.O.D) which consist of collecting payment for sales at the time of delivery.

Bricoman is a distribution brand specialising in materials and tools for the construction and renovation market.
Digitise the entire customer journey.
Transform your brand card into a payment card in its own right.
Digitise the customer journey.
Secure and guarantee outstanding amounts.
Associate a SEPA mandate with a support card.
SAFEDEBIT, a SEPA payment solution.
Associated cash register software interface.
Customer enrolment management.
Management of SEPA mandates and payment orders.
Anti-fraud module.
Payment guarantee with compensation in the event of non-payment.
Immediate payment, 3/4 instalments, and deferred.
Dashboard Interface.
Cost-effective digital payment solution.
Automation of many time-consuming tasks.
Considerable time savings in terms of operational efficiency.
Follow-up and unpaid debt reminders entrusted to SSP.
Pascal VANOVERTVELD
FINANCIAL CONTROLLER, BRICOMAN FRANCE
Since 2017, Score & Secure Payment has digitised the outstanding payment management process at Bricoman. The SAFEDEBIT solution offers an ergonomic and easy-to-use digital service. This payment solution takes care of all the stages of the customer journey, from the process of entering into business relationships, collecting identity documents, and entering bank details, to the generation and issuance of e-mandates. SAFEDEBIT allowed us to carry out this project within a short period of time while staying true to our needs. For sales advisers, there is no longer any need to resort to administrative documents and checks; the entire customer journey is digitised and secure! In the event of non-payment or fraud on the part of the customer, Bricoman is guaranteed to receive the sum amount in question. SSP brings us its recognised expertise to simplify and automate client risk assessment
They've put their trust in us!