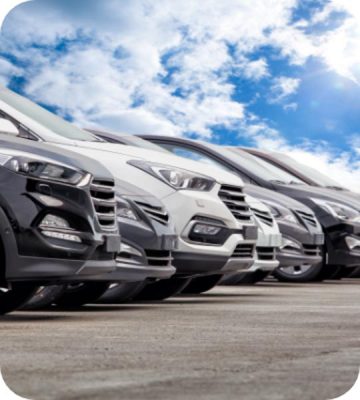 Automotive sector: offer payment facilities to your customers!
SSP payment solutions for the automotive sector allows merchants to benefit from guaranteed payment facilities and thus be assured of the transaction outcome.
With omnichannel payment solutions, payment is guaranteed and covers all existing means of payment on the market, whether that be cheques, bank cards or bank account payments (transfers, direct debits).
When repairing a vehicle for example, electronic payment solutions allow you to offer different payment options to your customers: pay immediately, in instalments or by deferred payment in 30, 45, or 60 days. You build customer loyalty with a flexible online payment solution that takes your customer's purchasing power into account.
Find out more about our payment solutions
CHEQUE SERVICE
This is an innovative payment solution that secures your cheque flows and in turn helps to fight against fraud. We also offer a contractual guarantee to preserve your cash flow in the event of non-payment. CHEQUE SERVICE compensates you for any unpaid bills and handles the collection process.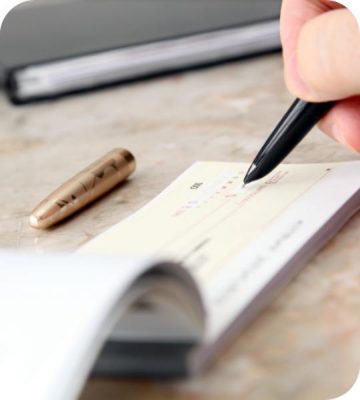 What are the advantages?
You can offer an instalment payment option to your customers for the payment of vehicle repairs (generally high cost), and also obtain confirmation of future payment for any vehicle repairs before they are carried out (deferred cheque).
You can guarantee customer security deposits for rental vehicles.
With payment guarantees, you can detect fraudulent cheques (VTC rental companies) and outsource collection and unpaid bill processing activities (e-commerce sites).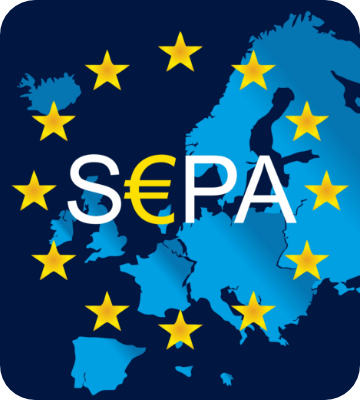 SAFEDEBIT
This is a unique bank account payment solution on the market which combines 2 innovative payment methods: direct debit and transfer initiation. With SSP, you sign up for an entirely digital payment process. SSP guarantees you full payment and compensates you in the event of non-payment!
2 main payment methods with high added value:
The sepa direct debit
The direct debit will be subject to a contractual guarantee in the event of non-payment and offers you flexibility in terms of payment methods (payment in full, instalment payments, deferred payments).
Transfer initiation
It is the merchant who initiates the transaction on behalf of their clients. It allows merchants to instantly collect bank-to-bank payments. As a result, it offers the possibility of considerably reducing transaction costs, increasing the conversion rate, and quickly disposing of the funds collected.
What are the advantages?
You secure your cash flow: extremely fast payment times and no outstanding payments due to the irreversible nature of the transfer. You benefit from the SSP guarantee on the SEPA direct debit.
In particular, you increase your conversion rate by using the RETRY feature, which offers another method of payment should the first attempt not be successful.
You offer your customer an instalment payment solution (payment of the deposit by transfer initiation and the remaining instalments by guaranteed direct debit). The solution is simple because it makes a bank transfer payment without the need for any bank details.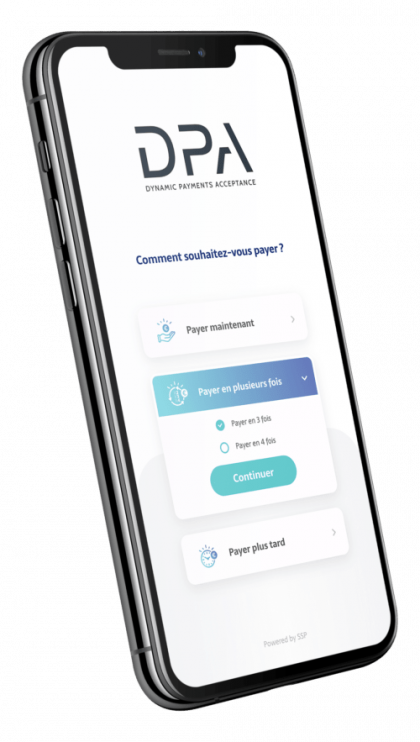 DPA (Dynamic Payments Acceptance)
With the DPA platform, you offer an unprecedented and unique market digital payment solution. You have the option to select and offer multiple means for your customer to pay their invoice. DPA manages the acceptance of various payment methods: bank card (with cash advance), SAFEDEBIT (transfer initiation + direct debit) or CHEQUE SERVICE (guaranteed cheque).
What are the advantages?
Once the repairs are complete, you send a payment link directly to your customer allowing them to pay for your services easily.
If you market second-hand vehicles, you can offer your customers the option of paying by initiated transfer: using this ultra-fast solution, payment is immediate and is completely verifiable.
You can also integrate a payment link into your dematerialised quotes.

French car manufacturer, a Group which encompasses the following brands: Citroën, DS Automobiles, Peugeot, Fiat.
Offer deferred payment or instalment payments.
Have a solution compatible with automatic payment terminals.
Securing turnover.
Simplifying the buying journey.
Proposing a payment solution adapted to the needs of professionals.
DPA, payment digitisation solution.
Payment by credit card.
Deferred payment +30 days.
Cash advance.
Payment guarantee with compensation in the event of non-payment.
Increase in turnover.
Winning differentiation strategy.
Client loyalty.
Versatile and flexible method of payment.
Risk management expertise developed by SSP.
Delphine Lafon Degrang
MARKETING & DIGITAL DIRECTOR, PSA AFTERMARKET
Among the decision criteria that made us choose SSP, the first is the fact that the entity is approved by the ACPR and designs and develops secure and guaranteed payment solutions. The other aspect is based on SSP's natural agility; they are able to adapt their services to our group's specific requirements. In this era of phygital and dematerialisation, the PSA Groupe was looking for a player capable of responding to the complexity of our needs relating to managing our international multi-network (authorised repairers, as well as the Eurorepar Car Service network), multi-use, and multi-payment methods. SSP's innovation, sense of commitment and agility made them the ideal partner for this project.
They've put their trust in us!